Naughty or Nice Vol. 1 (Contains Nudity)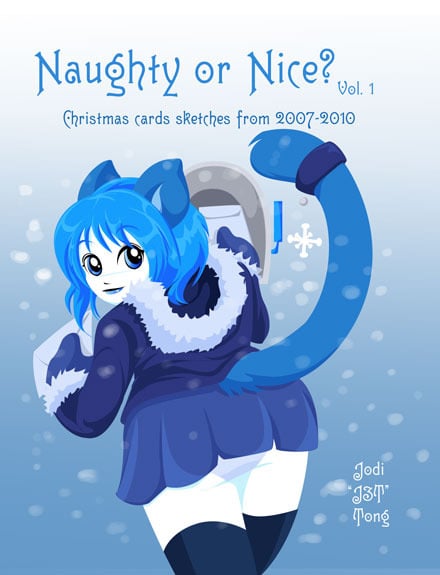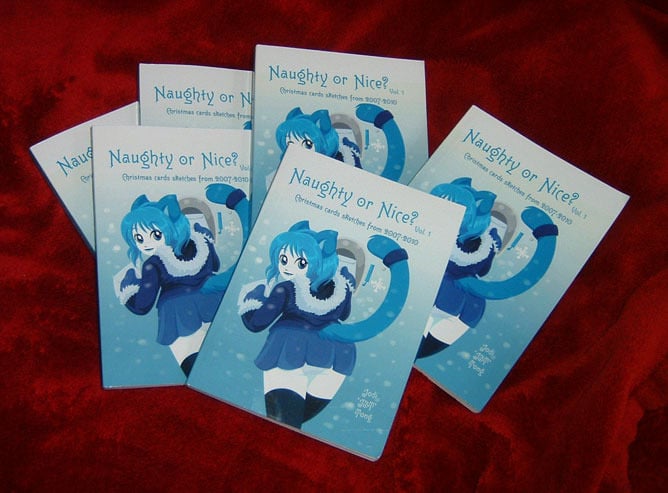 100+ Christmas card sketches from 2007- 2010. Book is 5.5x8.5 in size.
Upon purchase, please state which is your favorite character of mine and whether you want it naughty or nice. :)
IF this is sold out here, you can purchase a copy at furplanet.com!